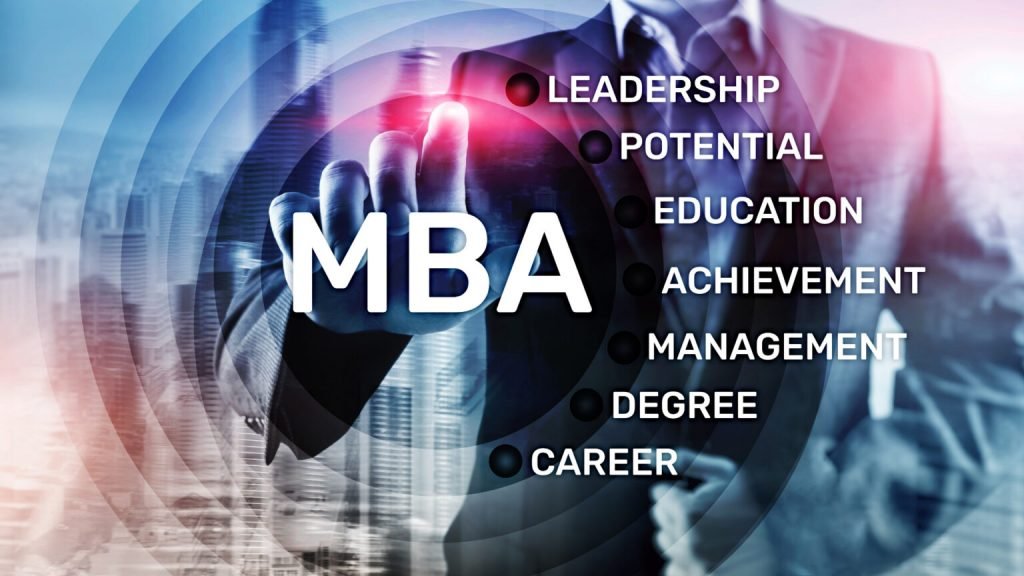 MBA or Masters of Business Administration is an internationally accredited post-graduate degree that is created to develop business and management skills amongst future business leaders and entrepreneurs. A typical MBA degree covers a wide range of business fields like accounting, marketing & management. An MBA degree is not limited to a career in management; those interested in pursuing a career in the private, government & public sector can also benefit with an MBA degree.
In India specifically, there are two types of management degrees available.
⮚ Masters in Business Management (MBA): This degree is offered by government universities and is usually a 2-year programme

⮚ Post Graduate Diploma in Management (PGDM): This degree is offered by autonomous institutes like the Indian Institute of Management(s) and is usually a 1-year programme
In recent times, various other versions of MBA/ PGDM have been introduced to adhere to the industry needs. Some of them include:
⮚ Online MBA

⮚ Distance Learning MBA

⮚ Executive MBA
The MBA course curriculum is a combination of some core subjects like Marketing, Economics, Accounting and Operations, and Elective courses to give management aspirants a chance to follow their own personal or professional interests. The various sectors where an MBA graduate can find employment include:
Masters of Business Administration (MBA) Eligiblity Criteria
Admission to MBA is strictly on the basis of management entrance exams conducted on national, state and institute levels. Besides this, students have to adhere to the following eligibility criteria:
⮚ Graduate from any stream with minimum 50% marks or equivalent CGPA from a UGC recognized Board or an equivalent recognition from MHRD, GoA

⮚ Students belonging to the SC/ ST or PWD category will require minimum 45% marks to qualify for any MBA entrance test

⮚ Valid scores of MBA entrance exams like CAT, MAT, XAT, SNAP, NMAT & CMAT etc.
Career Options and Job Prospects
MBA is a highly skilled degree and opens up various opportunities for you. From working in the private, public or government sectors to venturing out to become an entrepreneur, an MBA degree comes a long way into shaping your career.
Career prospects after MBA is varied. Depending upon the B-school you have graduated from, the job prospects get impacted. Top B-schools in India like the Indian Institute of Management(s) have the best placement strategies in place, and more often than not, their students are usually the best placed in the industry.
MBA graduates can work as following:
⮚ Management Consultant

⮚ IT Manager

⮚ Financial Manager

⮚ Financial Advisor

⮚ HR Manager

⮚ Management Analyst
The starting average salary of MBA graduates in India ranges between Rs. 7 Lakh – Rs. 12 Lakh per annum. If you have studied from an Ivy League B-School in India, it can start from Rs. 15 Lakh per annum. Mid level salary ranges from between Rs. 15 Lakh – Rs. 24 Lakh per annum. Senior level salary ranges above Rs. 20 Lakhs per annum
We provide admissions in top 10 colleges in Hyderabad
In Nri & Management quota around 300+ students placed in different courses all over India.